Discover Zeeland
In the Area of Schouwen-Duiveland
Camping site De Witte Molen is located on Schouwen-Duiveland, which is also known as the Crown of Zeeland. It carries this title, because it's the most Northern island of Zeeland.

In the Westhoek of this most Northern part of Zeeland, you can find the widest beaches of the province, with a total length of 17 kilometres.

Behind the beach, a large forest and dune region that is freely accessible for the most parts, can be found. This area has many kilometres of bike paths, walking routes, and bridleways.

Well-known sea side resorts are Renesse, Burgh-Haamstede, and Scharendijke.

Zierikzee, a historic city, is the centre of the island of Schouwen-Duiveland. It has well-preserved monuments and a cosy shopping centre.

Renesse and Zierikzee are located respectively at 4 and 13 kilometres from Scharendijke.

The Southern part of Schouwen-Duiveland is adjacent to the Oosterschelde, a saltwater tidal area, with a unique flora and fauna. A visit to the Deltawerken in the Oosterschelde is definitely worth it. The Grevelingenmeer is located on the North side of Schouwen-Duiveland, which is a beloved water sport area.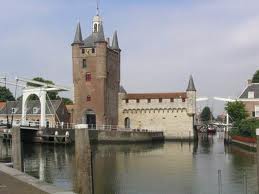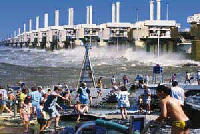 Diving in Zeeland

When you are on holiday in Zeeland you might haven't yet noticed that you are in one of the most beautiful diving areas of North West Europe. Nature is beautiful under the water surface of the Grevelingenmeer and the Oosterschelde. If you think you are just stepping into a muddy pool you are totally wrong. Every part of the seabed has been covered with plants and foraging animals. You will see many beautiful seaweed, anemones, starfishes, fish, and crabs and of course lobsters. In springtime sepias all come together to mate or to shed their eggs in the Oosterschelde. In wintertime you get special guests such as the lump sucker.

Grevelingenmeer
The Grevelingenmeer is the largest salt-water lake of Europe. Due to stagnant salty water it is really unique. Beginner divers can enjoy all underwater life Zeeland has to offer, and they don't have to worry about a strong current, also the shallow depth is ideal for beginners. Since 2011 special wrecks have been sunk for wreck diving. The depth is 25 meters deep and is ideal for divers who seek some extra challenge. You can even go into a wreck. The wrecks are overgrown with all sorts of plants and even some animals have discovered them now. Sometimes you will encounter a seal swimming around the wreck.

Oosterschelde
The Oosterschelde is suitable for advanced divers. Due to the tidal currents, you see a great variety of plants and animals under water. In springtime Sepias come together to mate and shed their eggs. The dykes continue under water and the shallow parts have large stones, which form the perfect shelter for eggs and tiny animals. For the really adventurous diver among you, there are challenging diving spots e.g. diving along steep walls. All diving spots in Zeeland run along the waterfront. There aren't many boat dives around, because every diving spot can be easily reached by car. You can buy excellent Dutch and German diving guides, which gives you a perfect description of every diving spot available in the Zeeuwse Delta. Finding a place to fill up your diving cylinder will form no problem as there are ample diving centres on Schouwen-Duiveland and some have automatic filling stations you can use 24 hours per day.

Zeeland can rightly be called the Dutch Diversity Delta!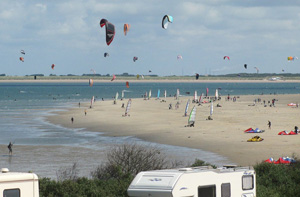 Surfing in Zeeland

For decades the surroundings of Scharendijke and especially the Brouwersdam are renowned to be one of Europe's top locations regarding the water sport.

Surfing has been practiced since the first surfboard was introduced in the Netherlands. Many competitions are held for amateurs and professionals, but also for the spectators there is enough to do. Het Grevelingenmeer lies at the inside of the dam and is the largest saltwater lake of northwest Europe. You can practise Water Ski and Jet Ski here and for wind surfers it's the most ideal place to be. Marinas offer enough possibilities to sail.

You can choose from the many marinas to moor your boat and there are enough companies who are specialised in products and services for sailing equipment. On the outer side of the dam there is a wide beach where windsurfers, kite surfers (and other board sports with or without sails) try to improve their surfing skills. There are ample parking places near the water.

Many people come to Brouwersdam to see the most fantastic sunsets of the Netherlands. You will find a variety of restaurants, beach clubs and cafeterias on the beach or near the dam.